2018 Festival Information Coming Soon
Festival events and activities happen in the city park, in the adjacent church, and in other nearby sites in Malad and neighboring Samaria. Click here to see all locations.
Vendors in the park offer food, craft items, art, books, and more.
Activities for children and a playground keep youngsters entertained.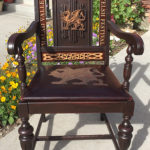 The grand event of the 2017 Festival will be the Chairing of the Bard. The adult poetry readings will be Saturday from 1-2 pm. The winner of the adult poetry contest will be chaired at the beginning of the Finale Concert on Saturday at 4 pm. Youth poetry winners in each division will receive crowns, certificates, and a cash prize. Those awards will be presented at the end of the youth poetry reading, being held Friday from 1-2:30.
HISTORY & CULTURE EVENTS in the church include poetry readings, youth presentations on the history of Malad, displays on Welsh family history and culture, and our feature presentations:
Lucie Washburn, "The Welsh: Poetry in Their Souls""
Lucie Thomas Washburn of Castle Rock, Colorado, earned a M.A. from Utah State University with emphasis on British literature. She has a deep interest in Welsh culture because of her Welsh pioneer roots in Malad, Idaho. Mrs. Washburn lived three years in the British Isles where she studied Welsh language and history as well as traveling extensively in Wales. She also took Welsh language and culture courses at SUNY-Binghamton. In 1990, she received the crown for 1st place in the Utah Welsh Poetry and Prose Competition. Two years later, she won the national Welsh Poetry and Prose Competition.
Dr. Ronald Dennis, "Welsh Pioneers and the Malad Valley: Pioneer Songs and Artwork."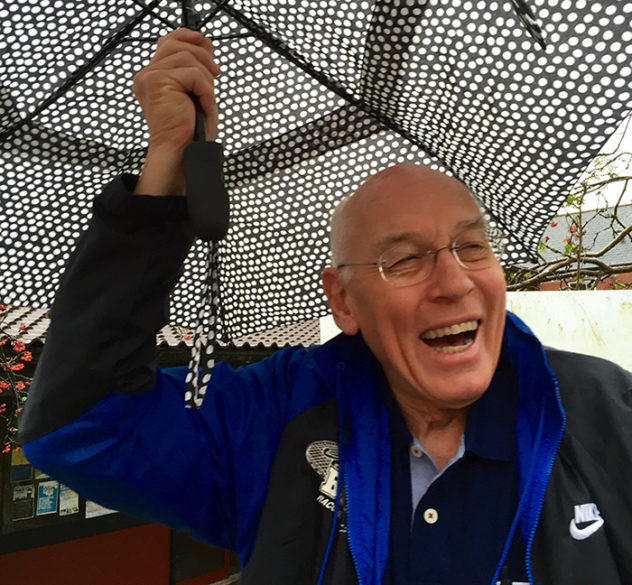 Ronald D. Dennis is a professor emeritus of Portuguese and Welsh at Brigham Young University. Dr. Dennis has done extensive research into his Welsh Mormon ancestry and has translated many early Mormon publications from Welsh into English. During his three decades at BYU, Professor Dennis amassed an extensive collection of biographies, journals, and pictures of the early Welsh Latter-day Saints. These are now being digitized and uploaded to the Internet at http://welshmormon.byu.edu. Dennis's publications include The Call of Zion: The Story of the First Welsh Mormon Emigration;Defending the Faith: Early Welsh Missionary Publications; Welsh Mormon Writings from 1844 to 1862: A Historical Bibliography; Prophet of the Jubilee, a facsimile translation of the periodical Prophwyd y Jubili; and the Zion's Trumpet series, facsimile translations of Udgorn Seion. He has also written and privately published Indefatigable Veteran: History and Biography of Abel Evans, a Welsh Mormon Elder. Dr. Dennis has frequently shared his knowledge with others at the Malad Valley Welsh Festival.
MUSIC EVENTS include a Friday evening concert with multiple choirs, daytime performances on the outdoor stage, and youth performances and piano duets indoors.
John Good – "Songs and Tales of Wales"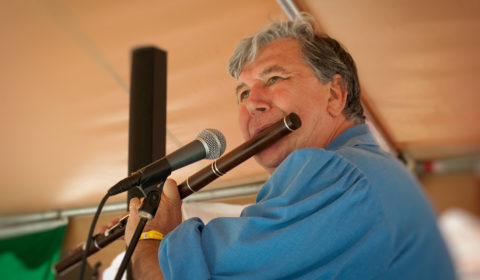 John Good is well known throughout the West, South, Midwest and in his native Wales as a multi-instrumentalist, Welsh piper, singer/songwriter, storyteller, composer and poet. A veteran of many Celtic festivals and concerts, including Estes Park, Chicago Celtic Fest, Sea Shanty Festival San Diego and Highland Games Denver, he brings the subtly different flavor of traditional Welsh music to the contemporary stage. His goal is to strengthen a fledgling, Welsh and Celtic cultural presence in the Southwest and North America, by creating regional focal points, where American and Welsh/Celtic-born people with an interest in their heritage, culture and language would come to reconnect with their own living history.
See the full 2017 Music Lineup
Other history and culture activities include:
Quilt show at the Senior Center
The Oneida County Pioneer Museum
Heritage games in the park
Youth Concert
Wagon tours of historic sites
The Olive Osmond cabin
The Blue Goose Saloon in Samaria