Welcome To The 12th Annual Malad Valley Welsh Festival
June 24 – June 26, 2016
The residents of Malad Valley would like to invite everyone to the Malad Valley Welsh Festival this year. We are celebrating the rich Welsh heritage that has contributed to the quality of life in the settlement of this beautiful valley.
Welsh pioneers were the first to settle in the Malad Valley in the 1860s. One of their many Welsh traditions was an annual cultural arts event called an eisteddfod, with roots going back 900 years. This event was held locally for many years until it was discontinued before World War 1.
Today, Malad Valley has the largest per-capita concentration of people of Welsh ancestry outside the country of Wales itself. For that reason, many residents of the Valley wanted to reestablish their Welsh roots. In 2005, after a 90 year break, this annual cultural event, now called the Malad Valley Welsh Festival, once again became a reality.
MALAD VALLEY WELSH FESTIVAL SCHEDULE OF EVENTS
 To Be Announced
How to get to Malad: Malad is located on I-15, 13 miles north of the Idaho/Utah stateline.  Malad is 100 miles north of Salt Lake City, Utah, and 55 miles south of Pocatello, Idaho.
Location of Welsh Festival: Malad City Park is located between Oneida County Library and LDS Second Ward Church on 100 West.  Most activities are at the Park and the LDS Church building. Follow the Welsh flags to the Park.
Map  to Malad Follow the flags to our Malad City Park
Accommodations:
Hotel Malad (208-766-2399)
Abigail's Bed and Breakfast (435-757-6374) or jill@abigailsbedandbreakfast.net
Red Rooster Inn Bed and Breakfast (208-766-3281
Village Inn Motel (208-766-4761)
K-C Campground (208-766-2759)
Annie's Cottage (vacation home rental)  (208-766-3625)
Campgrounds are located at all reservoirs throughout Oneida County.
Accommodations are also available in nearby communities:
Flags West Motel, Downey (15 minutes)
Tremonton, UT (40 minutes)
Logan, UT (50 minutes)
Brigham City, UT (45 minutes)
Pocatello, ID (50 minutes)
Eating Places:
Burger King
Dude Ranch
Las Fiestas
Malad Drive In
Me 'n' Lou's
Pizza Stop
Purdum's Pizza Place
Spero's
Subway
The Pines
Thomas Market Deli
Visit Malad, Idaho!
The Malad Valley Welsh Festival would like to give a special thanks to: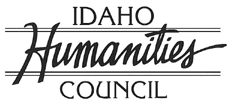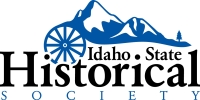 The Malad Valley Welsh Festival would not be possible without our donors and sponsors. THANK YOU!
MALAD VALLEY FESTIVAL
COMMITTEE CHAIRS – 2015
General Festival Chair
Jean Thomas, 208-766-5361
Treasurer
Lisa Baker, 208-766-4125
Festival Contact at City Hall
Susan Wittman, 208-766-4010
Publicity
Joan Williams, 208-766-4773
Welsh History/Culture Presentations
Jean Thomas, 208-766-4417
Concerts
Helen Ward, 208-766-4014
Family History Displays
Bob Crowther, 208-6766-4642
Diane Pett, 208-766-4169
Heritage Games
Kathy Atkinson, 208-766-4469
Tracy Ward, 208-766-2977
Wagon Tours
Mike Hess,Jr., 208-766-4777
Musical Entertainment in the Park
Helen Ward, 208-766-4014
Quilt Show
Linda Burrie, 208-766-8200
Photography Exhibit and Competition
Lloyd Bush, 208-766-4466
British Isles Missionary Reunion and Missionary "Mom" Party
Kathy Atkinson, 208-766-4469
Hosts and Hostesses
Fay Cottle, 208-766-4847
Food Booths
Jill and Cory Daniels, 208-766-2110
Craft Booths
Roxanne Albretsen, 208-766-4777
Information Booth
Christie Oja, 208-766-4963
Welsh Country Store
Bobbie Ward, 208-766-4403
"Taste of Wales" Food Booth
Christine Bowen, 208-766-5678
Facilities Set Up/Tear Down
Tyrell Neal and MHS Basketball Team
Liaison with Oneida Pioneer Museum
Fay Cottle, 208-766-4847
Liaison with Samaria
Luke Waldron, 208-380-3522
Liaison with Chamber of Commerce
Eric Crowther, 208-766-4733
Liaison with LDS Church
Dotty and Brent Evanson, 208-766-4918
Liaison with Presbyterian Church
Edna Palmer, 208-766-4488